6th WCMCW

The 6th WCMCW will be held September 21-23, 2018 at the University of Saskatchewan, more details to follow in June 2018.
More information...
The Western Canadian Medicinal Chemistry Workshop was developed with two major goals:
(1) To provide a forum for western Canadian researchers in the pharmaceutical sciences (medicinal chemistry, pharmacokinetics, pharmaceutics) chemistry, biochemistry, pharmacology, toxicology and physiology to meet and learn about common interests, with the goal of establishing cross-disciplinary collaborations within and between institutions.
(2) Provide training opportunities for postdoctoral, graduate and undergraduate researchers with an interest in the pharmaceutical sciences.
---
Student Preserntation Award winners 5th WCMCW (2016): (L to R) Ryan Kung, Josseline Ramas-Figueroa, Brady Vigliarolo, Jacqueline Cawthray, Sarah Spreckelmeyer (missing: Seyed Tabatabaei, Frank DeSilva, Karun Parmar)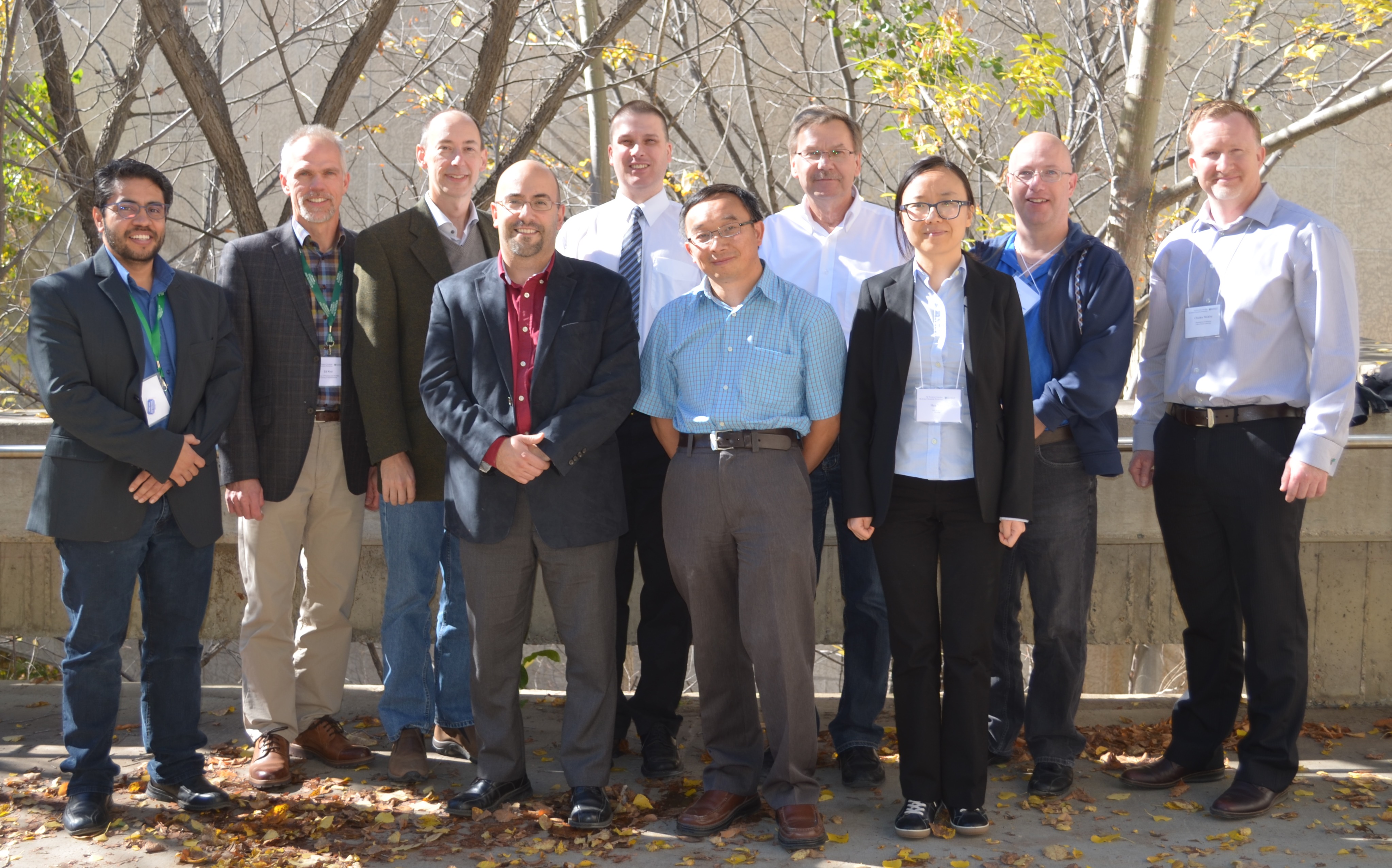 Invited speakers, 5th WCMCW (2016). L to R: Carlos Velazquez, Ed Krol (Chair), David Palmer (Vice-chair), Arno Siraki, Ted Lakowski, CC Ling, Frank Burczynski, Hua Yang, Dale Cameron, Charles Walsby (missing: Carrie Haskell-Luevano)
WCMCW Chair

WCMCW Vice-Chair

Ed S. Krol

, Ph.D.

David R.J. Palmer

, Ph.D.

College of Pharmacy & Nutrition

Department of Chemistry

University of Saskatchewan

University of Saskatchewan