7th WCMCW

The 7th WCMCW, originally scheduled for September 2020, has been cancelled due to the COVID-19 pandemic. 
We hope to host the 7th WCMCW in 2021 and will be following the guidelines of the Saskatchewan provincial Ministry of Health and the University of Saskatchewan. Please check back for updates.
The 6th WCMCW was held September 21-23, 2018 at the University of Saskatchewan.
Invited Speakers

From L to R: Ed Krol (Chair), Rebecca Davis (Manitoba), Kate Dadachova (Saskatchewan), Katherine Maloney (Northern Vine Labs), Darren Dersen (Calgary), Tim Storr (SFU), Florence WIlliams (Alberta), David Palmer (Vice-Chair).
Missing: Robert Laprairie (Saskatchewan)
Award Winners: Sponsored by GSK, Canadian Journal of Chemistry and ThermoFisher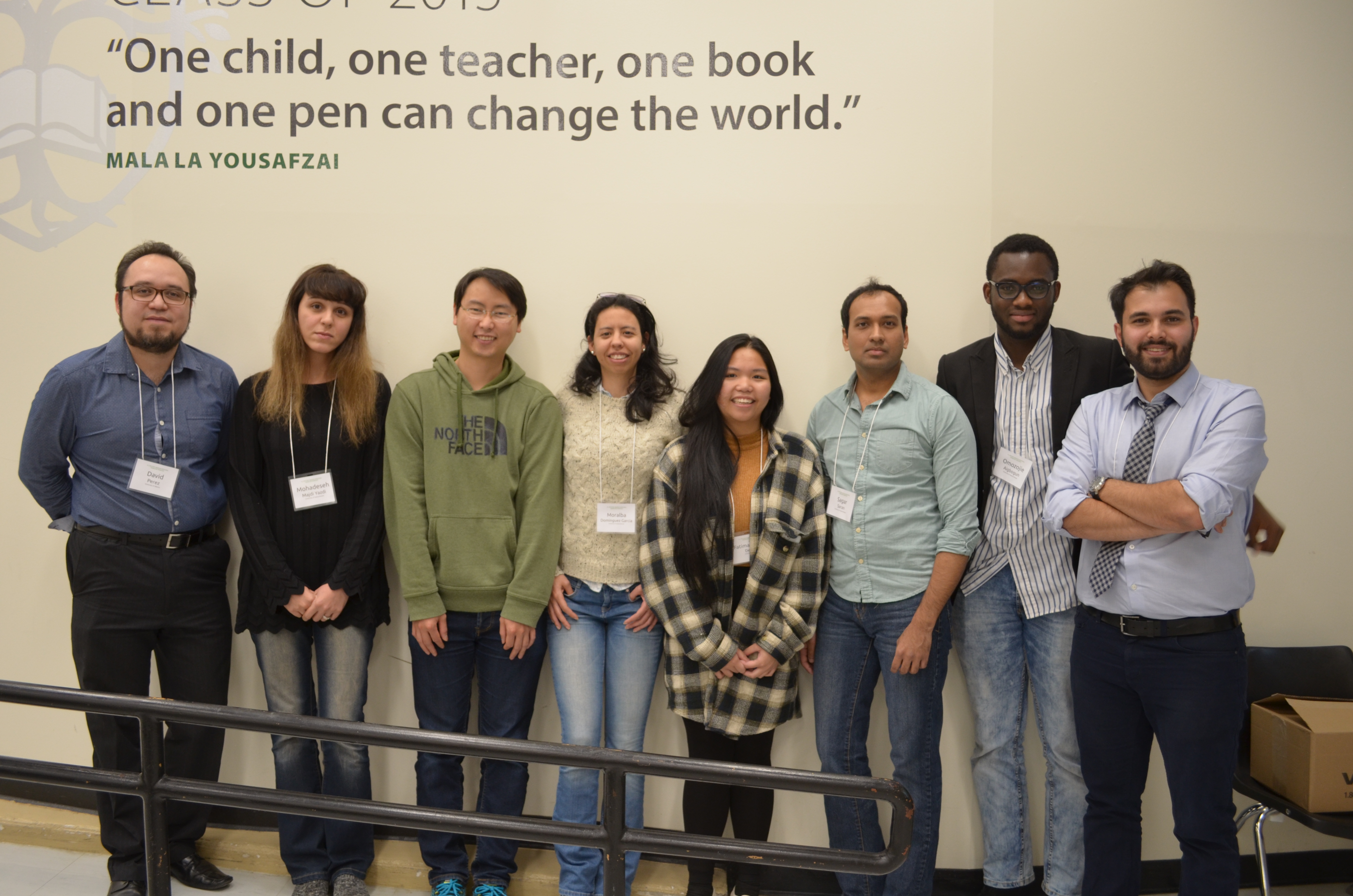 From L to R: Seyed Tabatabaei Dakhili (Alberta)-ThermoFisher Award, Mohadeseh Majdi Yazdi (Saskatchewan)-Can. J. Chem Award, GSK awards: Theerawat Prasertanan (Saskatchewan), Moralba Dominguez Garcia (Saskatchewan), Fatima Deuna (Winnipeg), Sagar Saran (Saskatchewan), Omozojie Aigbogun (Saskatchewan), David Perez (Alberta). 
More information...
The Western Canadian Medicinal Chemistry Workshop was developed with two major goals:
(1) To provide a forum for western Canadian researchers in the pharmaceutical sciences (medicinal chemistry, pharmacokinetics, pharmaceutics) chemistry, biochemistry, pharmacology, toxicology and physiology to meet and learn about common interests, with the goal of establishing cross-disciplinary collaborations within and between institutions.
(2) Provide training opportunities for postdoctoral, graduate and undergraduate researchers with an interest in the pharmaceutical sciences.
---
WCMCW Chair

WCMCW Vice-Chair

Ed S. Krol

, Ph.D.

David R.J. Palmer

, Ph.D.

College of Pharmacy & Nutrition

Department of Chemistry

University of Saskatchewan

University of Saskatchewan
Sponsors
| | | |
| --- | --- | --- |
| | | |
| | | |
| | | |
| University Conference Fund | College of Pharmacy & Nutrition | Department of Chemistry |
| | | |
| | | |
| | | |